President's Welcoming Message - Getxo Enpresa
President's Welcoming Message
President's Welcoming Message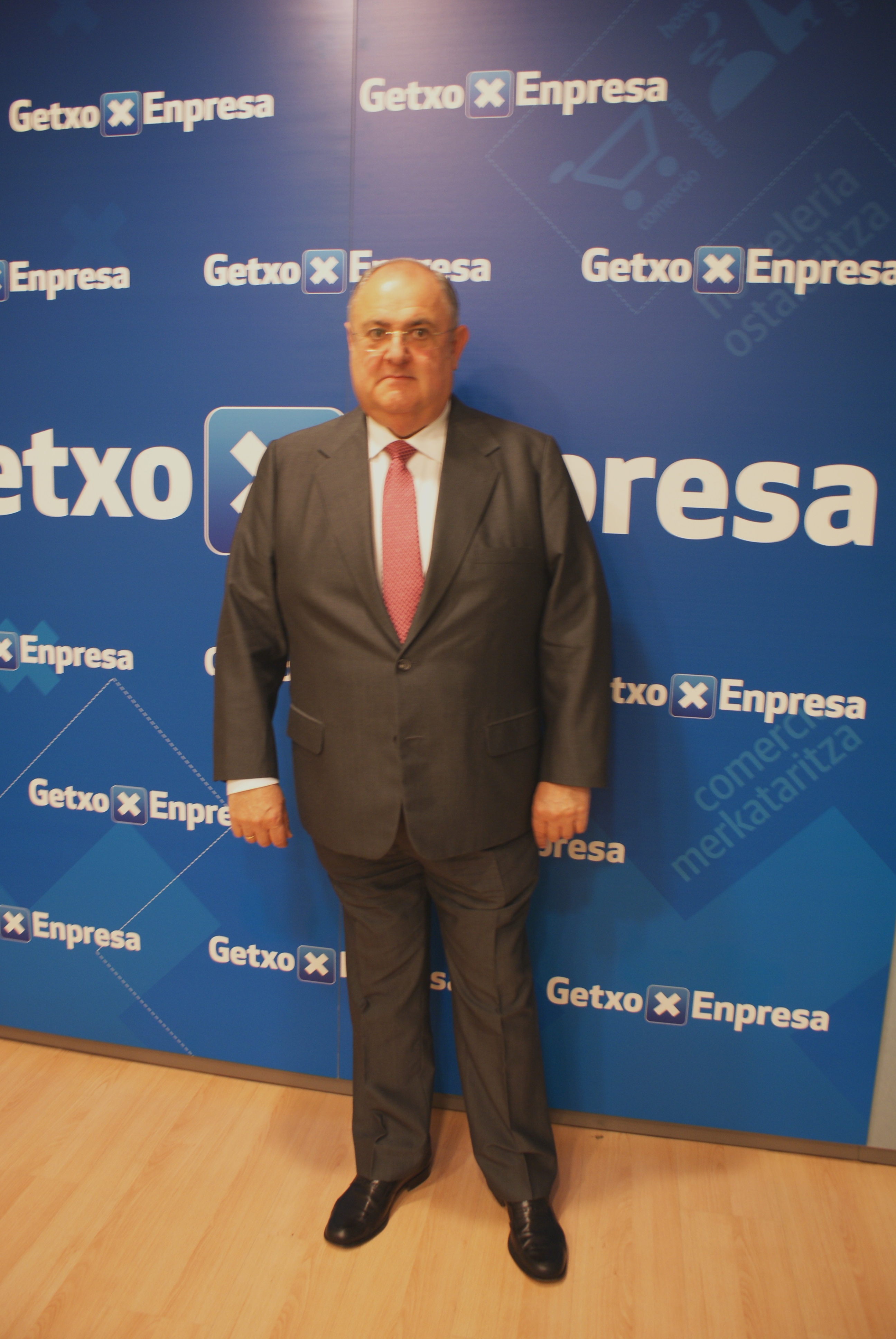 " Getxo Company " gives you the welcome to this space in Internet.  Nowadays,  the use,  related to technologies of Information  and Communications, brings us a new way of carrying on business and helps to improve the relations the companies support with new customers, providers, other organisms and even among themselves.
We  must also  take into account that the society of the Information  is transforming our world into  a real  encompassed society.
Commerce, Catering business and other Services have the difficult task of diverging from a more and more unified competition .  And to get it,  nothing is so effective as the quality,  through  which,  stands Getxo out.
In " Getxo Company " ( a corporate group ) , we work with our associates looking for the excellence , and that is the reason, due to which ,  we have strained in offering  a practical and effective web that expires so much  with the needs  of the integrated companies in our affiliation as with our organization.
The associates will find , first ,  an useful way of communication with the Affiliation, as well as with the other  associates and , secondly , a space,  by means of which, they will be able to appear to the world coming into  the  Internet Market, commercializing both : products and services which become a part of a virtual shopping center that offers , to the client-buyer,  a wide and mixed commercial offer.
The unassociated companies will be able to discover, in a confortable and effective way,  the work we carry out in our  Association, from which,  we have been , nearly 30 years , working  for  the  managerial development  of  Getxo.
Being  sure  having  achieved  these  objectives , we  wish  that  this  way of communication  and  business  fulfill with  all  your expectations.
Thank you for your visit.