Organizational structure - Getxo Enpresa
Organizational structure
Organizational  structure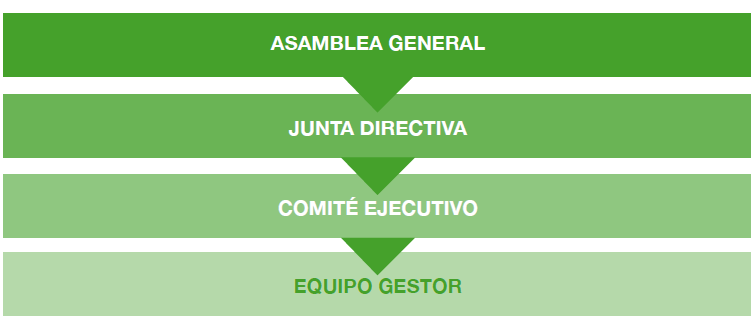 General assembly
Every year we realize the annual General Assembly,  in which , as the articles of association of the affiliation show, we talk about the following points of this day:
Reading and approval of the items of the General Assembly related to the previous year.
Activities realized during the year and plan of activities for the next year.
Economic report of this year and budgets for the next one.
Description of new companies that have collaborated.
Renewal of the charges of the board of directors.
Requests and questions.
Due to the achievement of the General Assembly, there is edited the annual memory that shows the given services and the realized activities of the affiliation.
Board of directors:
BOARD OF DIRECTORS
Chairwoman::
Elena Cantera (ACANTO)
Vicepresident:
Itxaso Zelaia (CARNICERIA JUAN MARI)
Treasurer:
Jose Manuel Garay (COCINADOS GALEA)
Secretary:
Desiree Yeste (OKU LOUNGE)
Vowels:
Felix Losada (BETIZU WILD BURGUER)

Álvaro Gómez (CASA LEOTTA GETXO)

Ana Merino (LIBRERÍA TROA)

Jon Gonzalez (PANTALLAS ARTESANAS J46)

Jokin Aresti (JOYERÍA IÑAKI e IÑAKI BI)

Yenny Medrano (YENNY MEDRANO SALÓN DE MANICURA Y PEDICURA)

Sonia Garcia (ZERBIKAIN SERVICIOS AUXILIARES)
 MANAGER TEAM
 Manager:
 Nuria Ruiz de Hilla
 External Relations:
 Mª Luisa Barbado
 Technical advisers of companies:
Paula Martinez
Laura de Miguel