Getxo Gymkhana: Play and win with Getxo Companies
Getxo Gymkhana: Play and win with Getxo Companies
Getxo Gymkhana: Play and win with Getxo Companies
On 28th and 29th October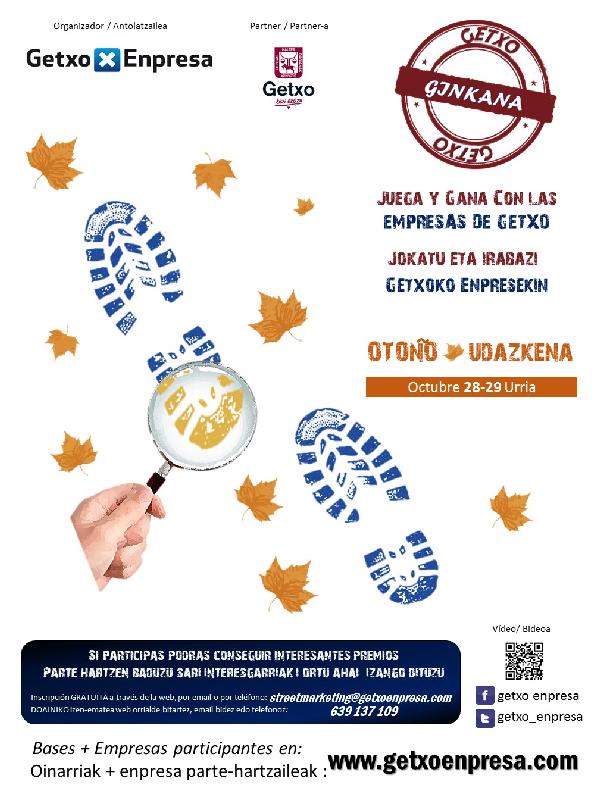 This new initiative, which make from Getxo Enpresa allows participants to make fun tests in different Gymkhanas, each with a different theme, which make up 'Getxo Gymkhana: Play and Win with Business Getxo.
The 28th on Friday (17: 00h to 20:00h) and Saturday 29 (10: 30h to 13: 30h.) October, the public can participate for free in fun tests performed in relation participating companies.
They can participate in the Gymkhana, as set out the basis of participation, people of all ages, individually or in teams.
Play with us and enjoy!