XXVII GETXO SHOWCASE COMPETITION
XXVII GETXO SHOWCASE COMPETITION
XXVII GETXO SHOWCASE COMPETITION
From November 15 to December 11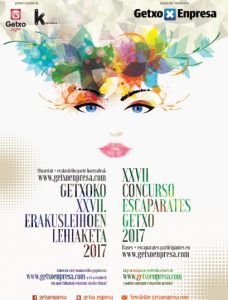 All the companies of the municipality can participate, whatever the sector of the economic activity to which they belong, COMMERCE, HOSPITALITY and SERVICES, that have PHYSICAL ESCAPARATE, understanding as such the elements of the establishment visible to the public from outside it, include or not a space to display products; and / or VIRTUAL ESCAPARATE, this being the web page and / or the profile / s of RRSS of the company.
Both physical and virtual showcases are evaluated by a Professional Jury, which considers in its evaluation the aspects that are detailed in the bases of participation in the contest and carried out from December 12 to 17 and a People's Jury, which is made up of people Choose, from December 13 to 17, your favorite physical and / or web showcase, through this web section and choose to win interesting prizes.
AWARDS
35 PRIZES were awarded, which will include stays with spa sessions, consulting and advisory services, Christmas baskets, jewelery, advertising in media of significant dissemination, tickets for shows, sailboat excursions, gym registrations, gift cards to be exchanged in companies who participate in the contest, etc.
Companies that show the idiosyncrasy of the municipality incorporating in the physical showcase elements that differentiate Getxo from other municipalities and / or telling what are the histories and values of the municipality, using symbols, characters, landscapes, stories, anecdotes or artistic representations in any format optarona get the special "BERTOKO" PRIZE in physical showcase. In this special award of the contest the cultural association of the municipality ANTZEZALEAK collaborates.